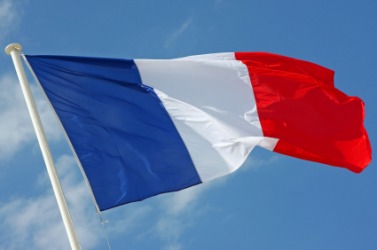 If you are thinking about a nice place to go on vacation France might be the PERFECT CHOICE. Picture yourself right below the lighted Eiffel tower after having a delicious dinner right in front the Versailles castle. In the following lines, you will read about general aspects which will convince you to buy a plane ticket to France right after reading this info.
Paris, often known as "The city of love", is the capital of this amazing country which is located in the European continent, and it is considered the largest west European Country. As it is obvious the language spoken over there is French. The neighbors of France are: the UK at the north, Germany at the northeast, Italy at the east, and Spain at the south.
The rich culture of this amazing country is ideal for those who want or like to enrich their general knowledge. The different museums, monuments, and ancient constructions will be there waiting for you to visit them. France is a country for everyone, because of its different attractions and places to visit. For example if you are a married couple you guys may like to organize a romantic dinner for just the two of you in a fancy restaurant. If you´re are family with children we suggest you to visit the multiple theme parks such as: Disneyland, Bagatelle or Nigloland just to mention some. But perhaps you are a young man or a young lady travelling among your friends, then France´s nightlife might be your thing; enjoy the grand variety of nightclubs and coffee shops that are there waiting for you.
Wondering about France´s weather? There are 5 climate zones:
-
Alpine:
Very cold all the year round, especially in winter when precipitation increases.
-
Lower Alpine:
Hot in summer and stormy
-
Continental:
Hot in summer and very cold in the winter
-
Mediterranean:
hot and dry in the summer but mild wet winters.
Because weather is something difficult to control, we suggest you to check the weather forecast before making your bags!
We hope you have enjoyed the information included, although it is very general, in the future entries we will share more details about this amazing country you will end up falling in love with.